A perfect match of high quality
Flavorsome Gifts
---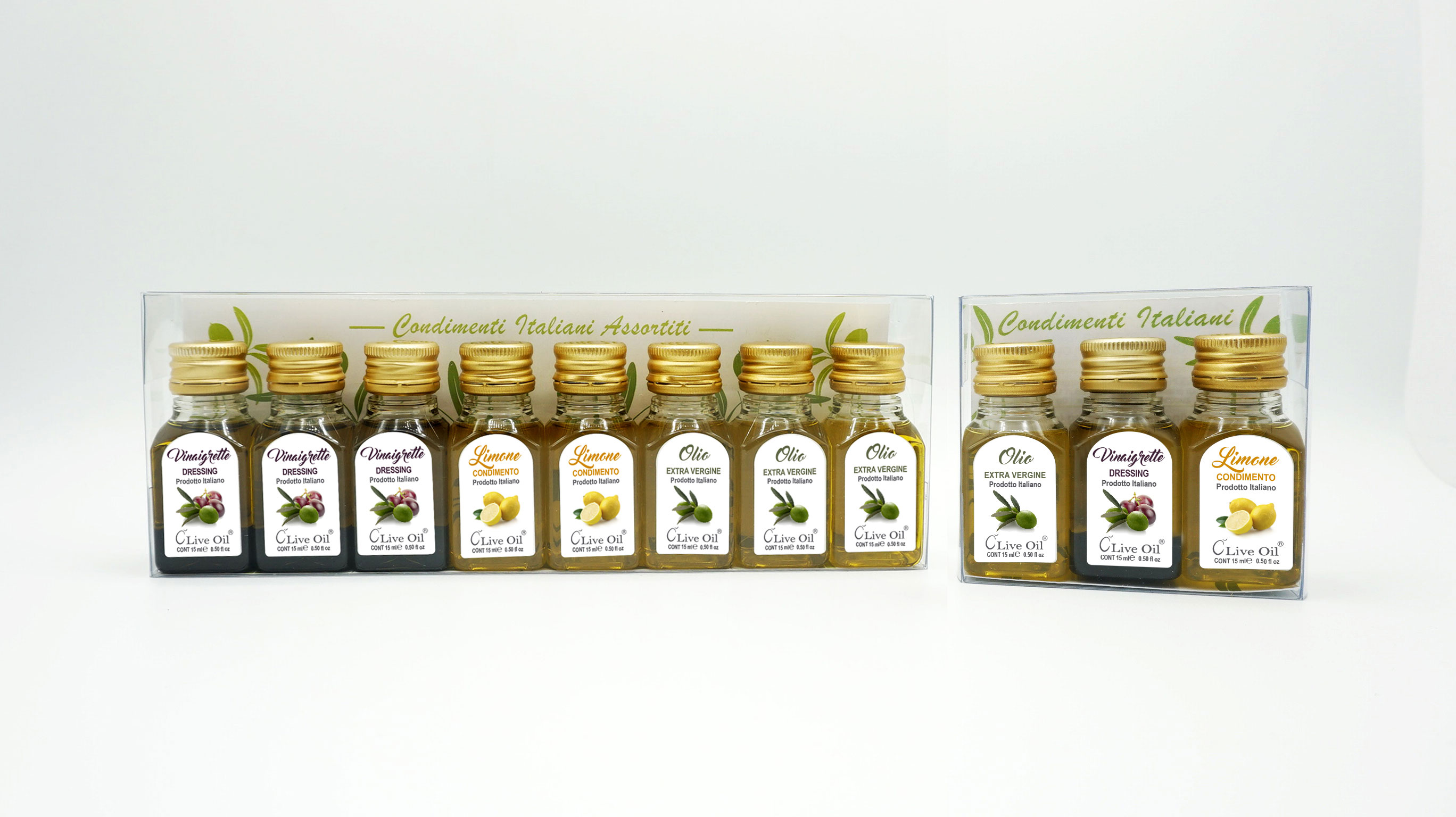 Original & Practical
Tasting Kit
---
You have just run on the mobile escalator, you have handed your luggage to the ground staff, you have stripped off your watch, belt and shoes to pass the security controls, you have checked the departure gate and gate closure time and you are now waiting for your flight to be called. What else is left to do?
Find that perfect gift to take home!
There is nothing better than to peek through the windows of the shopping mall and luxury duty-free outlets, time to indulge in the so many choices, but you looking for that smart idea, an innovative gift to take home to surprise all the food lovers.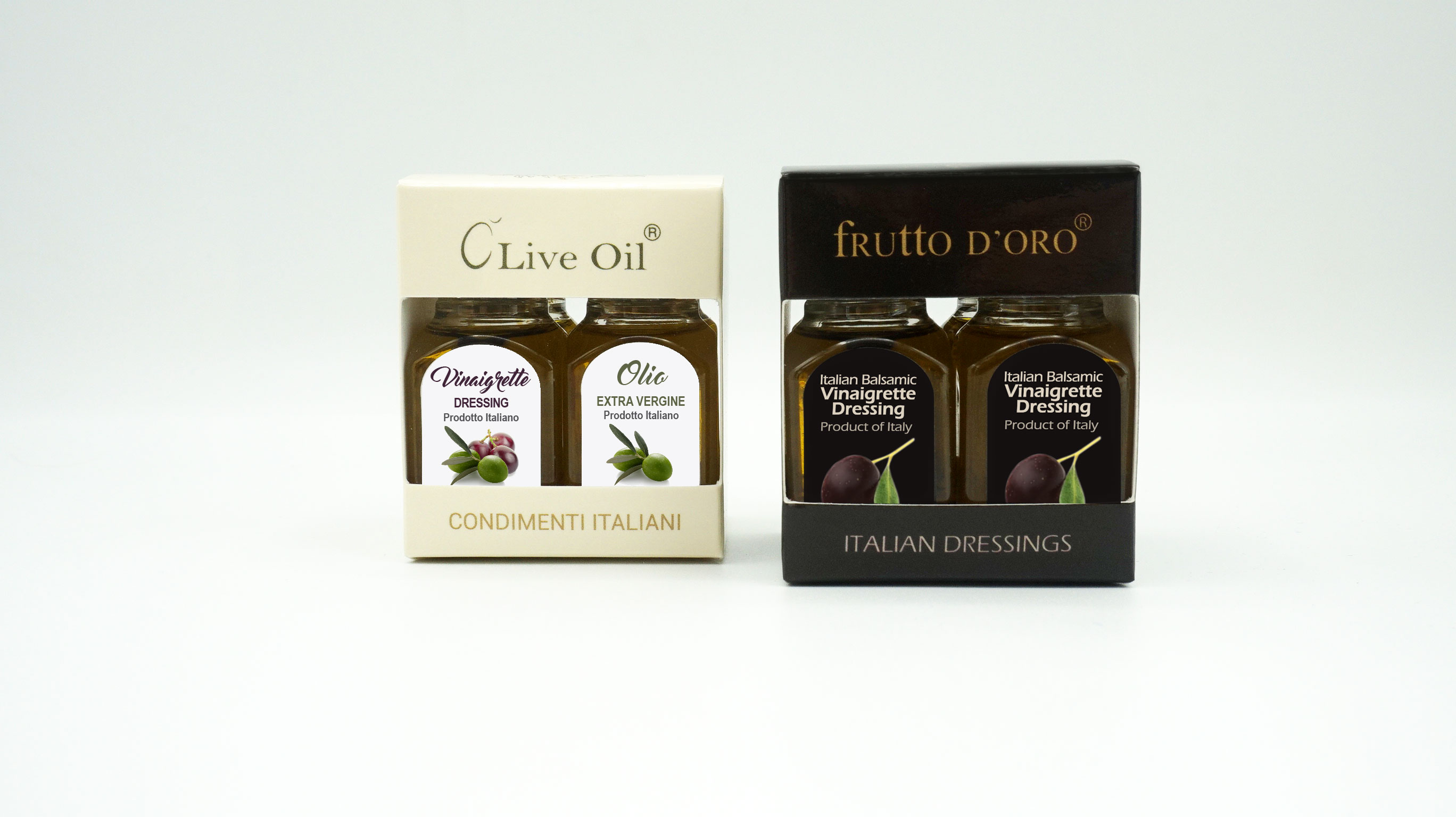 Fun & Versatile
Condiment Cube
---
Condiment cube: what an original gift!
Purchase some good and natural food ingredients, maybe a typical product… the memory of that fine Extra Virgin Olive oil that was served with the bruschetta bread, that balsamic aroma and flavorsome taste during that business lunch. You will be popular and loved if they end up with a beautiful gift in their hands to share together at the next occasion.
A real "jewel" that enriches the table while enjoying those special moments with your family.
Our range of condiment gift sets are perfectly designed just for these moments. Unique gift sets, that add a touch of exclusivity, the precious 100% Extra Virgin Olive Oil with Balsamic Vinegar of Modena, a perfect match of high quality and it is the ideal gift to take home.
Our range of elegant packages ia composed with the finest extra virgin olive oil, Classic Vinaigrette Dressings and beautiful condiments, that will satisfy the palate and allow you to enjoy the taste of authentic, delicious Italian dressing even at home.