to feel good, to be happy to eat
We want food to be inspirational
---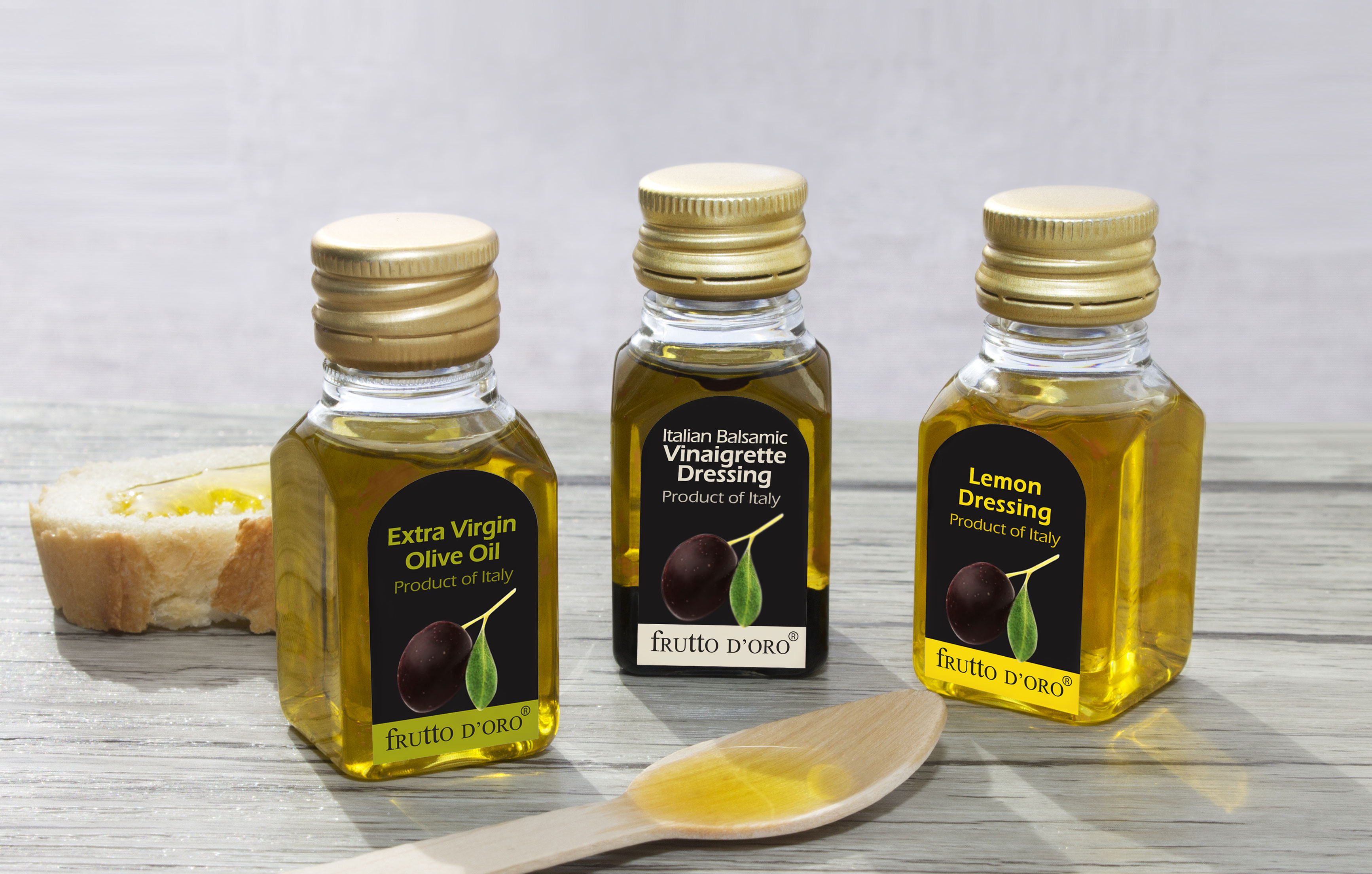 Single Serve Oil
Make your customers feel safe
---
Single-serving oil is an excellent item for the restaurant sector, because it solves the problem of collectively touching bottles of oil and vinegar.
Especially at this time they are an excellent solution for restaurant and catering. They are practical, hygienic and individually sealed.
They guarantee maximum safety and, with an excellent extra virgin olive oil from Lazio Italy, extra virgin olive oil and Balsamic Vinegar IGP, they also guarantee high quality.
The classic selection of Frutto d'Oro branded, traditional and elegant single-dose dressings is available in a 15ml PET size hermetically sealed with a metal safety cap. This selection is part of the Premium range with the versions of EVO only, Vinaigrette with Balsamic Vinegar of Modena IGP and Extra Virgin Olive Oil with Lemon.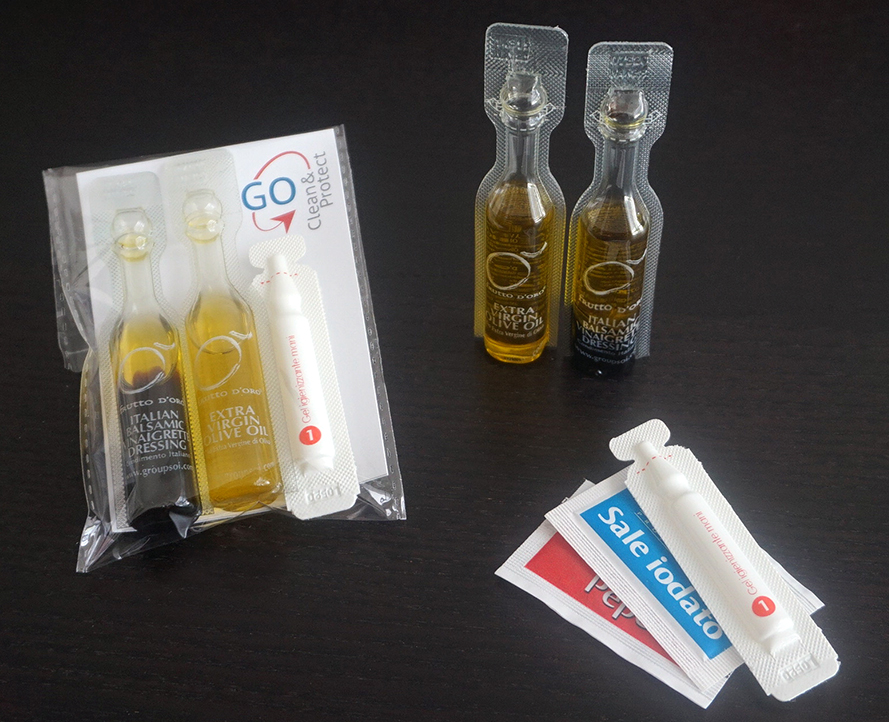 kit condimenti
Per un pasto al sicuro
---
We try to satisfy the new generation of consumers who are looking for Wellness starting from the meal.
This makes the difference. For years we have specialized in development and innovation, distinguishing ourselves and offering customers detailed, versatile and useful single-serve products.
The Snap & Pour vinaigrette kit dedicated to the restaurant sector, even take away, is a real revolution as it guarantees practicality and hygiene with genuine and 100% Italian products.
It is packaged in a transparent sachet, containing 2 packs of 10 ml with the special Snap & Pour opening, salt, pepper and hand sanitizing gel. An intelligent solution to amaze your customers and diners.
All over the world, anywhere and at any time, you will have your favorite condiments available with the best Extra Virgin Olive Oil.